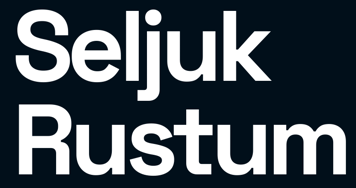 Forplay is an autonomous artist run performance and art space founded by Seljuk Rustum in 2016 in Kochi, Kerala. Since its inception it has self funded, produced, curated and promoted Theatre Productions, Performance Art Actions, Free Improv & Experimental music gatherings, Creative Workshops and Independent music from India. Forplay has introduced a wide variety of programs in Kochi, supporting both a network of Local & Indian multidisciplinary artists and also an international network of musicians who have visited from USA, Japan, Spain, Germany, Sweden, Austria etc. It has served as a hub for artistic networking and creative work in Kochi. Their work has also been recognised by curators Yuen Chee Wai, DJ Sniff & Otomo Yoshihide when Seljuk was invited to perform and record as part of the Asia Meeting Festival in Tokyo.
Most recently post covid, Forplay has reformed as Forplay Society, and has opened up a new space in Mattanchery, Kochi where they will operate and run a parallel program during the Kochi Biennale, during which it will showcase Video Installations, Sound Art, New Media, Experimental Music, Theatre and Classical Art practices and local Indian musicians. It will also host a OPEN SILKSCREENING STUDIO PLATFORM which will provide a free space for Printmakers and artists that use screen printing as their preffered medium with materials to use, experiment and showcase. Many artists such as Julius Gabriel, Luisa Saraiva, Maximilian Glass, Andreas Ulrich, Amirtha Kidambi, Lucie Freynhagen, Savita Rani, Firoz Khan, Surjith Sumathi Gopinath etc. will visit to exhibit, create installations and perform at the space.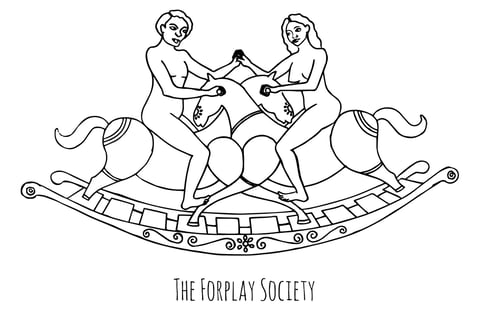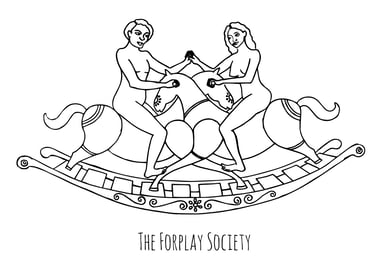 Selected Event Profile 2016 - 2023
ð Harold Pinter's The Lover Directed By Sanal Aman (PLAY)
ð Solo Performance By Alok Vaid Menon (American Performance Arist)
ð RIP Solo Performance By Savita Rani (PLAY)
ð Peter Evans & Amirtha Kidambi (US Based Experimental /Free Improvisation )
ð The Salim Nair Band (Experimental Electronic Music Performance)


ð Mimamsa ( A 3 day Intimate Theatre Festival Showcasing important theatre personalities from around
ð Arounds Single Lauch & Performance
ð Writing & Performance Workshop With Alok Vaid Menon (Fundraiser Event By NY Based Performance Artist For Forplay)
ð The Tapi Project (Gujrat Based Internationally acclaimed Folk Rock Band) Performance & Two day recording project.
ð Collaborative Performance With Resmi Satish featuring musicans from around India & Sweden.
ð Blacklung Glitterheart ( Collaborative Performance between musicians in kerala)
ð Nicola L Hein Solo Performance (BERLIN based Free Improviser/Sound Artist) + Two day recording project with musicians in the studio.
ð The Melting Sculptures ( Improv Performance with Nicola L Hein & Improvisers from Kerala)
ð Residency Program with Hada Benedito ( 6 Months) which included shows, workshops, recordings and collaborations, multi disciplinary productions and film work.
ð Sound Painting Workshops With Hada Benedito (Spain/Germany)
ð Free Icecream Quintet ( Performance Project with Hada Benedito & Bidisha Das, Seljuk Rustum, Joffy Cheriyath & Sekhar Sudhir)
ð Paths That Lead Back to The Beginning ( Theatre/Improv Collaborative Performance using the Sound Painting Technique of composition and live performance.
ð LFO SISTERS (Indo German Synth Duo Collaboration) + DJ Pandabart (Austria) & Bombonica (Austria)

ð Dance Performance Collaboration Irena Mihalkovich & lan Mozdzen
ð Series Of Performances With Michael Northam
ð 2 Day Installation. and Performance with Michael Northam, with Video Artist Miha Erman, and local musicans from around Kerala and musicians from Austria and Berlin
ð Doors Within Doors - Series of Performances in Kochi_& Thrissur with Michael Northam (USA) , Antti Tolvi (Finland) , Anil Dayanad, Seljuk Rustum, Tato etc.
ð BUS (a performative piece directed by Firoz Khan featuring 5 theater performers based in Hyderabad.
ð Entropy (Documentary Theatre Performance Art)
+ Numerous Local Independent music shows, standup acts and workshops on Theatre, Dance, Puppetry, Music, Performance, Improvisation, Magic and Writing.

OCTOBER 2022 Opened Forplay Society in Matanchery, and will operated during 4 months of the Kochi Biennale - showcasing Video Installations, Sound Art Installations,

Experimental Music shows, Classical & Traditional Music performances, Theatre & Performance Art etc. Artists from different parts of the world will join to make this
autonomous gathering.